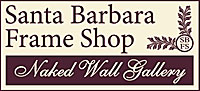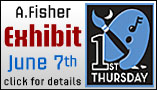 Mr. Fisher will be exhibiting his photography at the Santa Barbara 1st Thursday Art Show for the month of June. The exhibit will start on Thursday, June 7th, 2007, and it will be hosted by the Santa Barbara Frame Shop and Naked Wall Gallery at 907 State Street, across from Borders.
The theme for the exhibit is Santa Barbara Bowl & Other Local Events. Expect to see some photos of live performances at both the Bowl and Arlington Theatre, as well as some architectural shots of both venues. There will also be a large selection from Fiesta and others from the Amgen California Tour bike race, 4th of July, Solstice parade and some boating and surfing.
The reception will include wine and light appetizers from 5-8pm. We hope to see you there!