Copyrights on this website are strictly enforced.
All images on this site are registered with the U.S. Copyright Office (copyright.gov) and are subject to U.S. and international copyright laws.
Most of A. Arthur Fisher's images are available for licensing.
You can license (and order prints for) some of his most popular images for immediate use, directly from his PhotoShelter store at gallery.artfisher.com. For all other types of quotes (or prints), please use the Image Licensing link below.
For use of Santa Barbara Bowl publicity photos, there is a special program through which images are available. Licensing under this program has special conditions. Please see the SB Bowl PR Photos page for an application and more detailed information.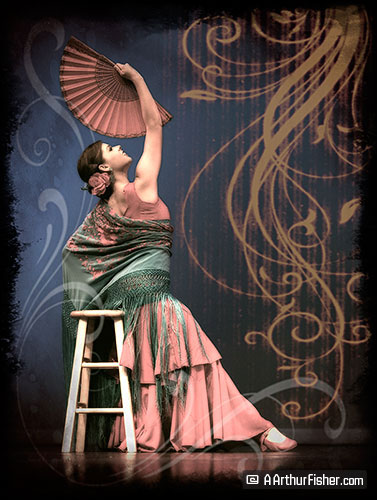 Dancer, Daniela Zermeño at Old Spanish Days